certificate of skills – NOW Specialist Skills Awards
Specialist Skills Awards (now replacing the previous Certificate of Skills)
These courses present a progression from the basics of calligraphy and related arts, offering intensive, good quality tuition in specialist subject areas – giving high-level learning opportunities, and also contributing towards the Diploma from Foundation to Advanced level, depending on the skill, should that be an end goal.
Specialist Skills Awards subjects:
Majuscules Medley
Uncial
Italic
Copperplate
Design I and Design II
Colour & Texture (recently updated)
Traditional Skills
Gilding
Heraldry
Alternative Tools
Teaching Calligraphy *
The courses can be delivered in various modes, whether wholly in-person, a hybrid of one day in-person and the remainder online, and some are entirely online.  They consist of 24 hours of tuition and feedback in total, whether those are delivered as four 6-hour days, 1 6-hour day plus 18 online hours, or 24 hours online.  Each course generally spreads across one year, giving time for work to be created in between session.  Submission of work achieved for Award assessment is optional, not compulsory.  If a candidate is successful in attaining the Award – a certificate will be presented at the following AGM.
The tutors, provided by CLAS, are generally Accredited tutors or teaching Fellows.  If the course is to be fully in-person, a Regional group is responsible for setting it up and if you are interested in attending a Specialist Skills Award course, please contact the workshop organiser of any local group you are prepared to travel to.  See also our list of Regional Affiliated Groups.  If there is sufficient interest to run a course at that group, they will liaise with the CLAS Specialist Skills Awards administrator. 
If a course is to be run as a hybrid or entirely online, then it will be raised by CLAS and advertised through CLASnews and social media.  This offers the chance of participation to a wider audience, and if the course has a day for in-person attendance it is because things like materials and/or particular processes are covered so that everyone starts with everything they need – for example vellum and feathers would be provided for the Traditional Skills course.
 Hybrid and fully online courses will include several regular feedback sessions so that participants will receive the necessary individual advice and guidance to progress efficiently.  They will be run via Zoom and include a digital noticeboard facility. 
If you are interested in any of the above courses, please contact ladder@clas.co.uk
Specialist Skills Awards leaflet  An update of this is imminent.
CLAS Specialist Skills Awards – A Guide for the Course Organiser  An update of this is imminent.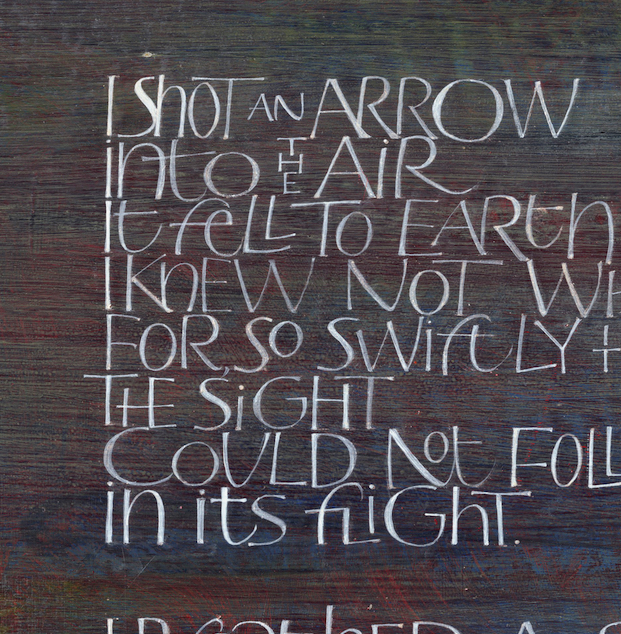 image courtesy of Caroline Keevil