The Art & the Letter Exhibition is shown each year as part of the Calligraphy & Lettering Arts Society's AGM Day. Every member is encouraged to enter a piece of work, no matter what their standard. The submission of a piece is free and is open to all calligraphers and lettering artists. Topics are set the previous summer for a closing date usually in early spring. Each entry receives a comment from a team of renowned calligraphers. Calligraphers whose work is thought to be really special receive a special mention and are presented with a certificate. 
Art & the Letter 2021
The exhibition this year was fantastically received at the AGM, with a variety of entries across the categories. 
Helen Scholes (FCLAS) won the members' choice prize (first image below), and Angela Banks won the  the Brian Walker prize which this year is a print of Brian's work kindly donated by his daughters ( second image below). 

Wording copyright © Simon Armitage, reproduced with the poet's permission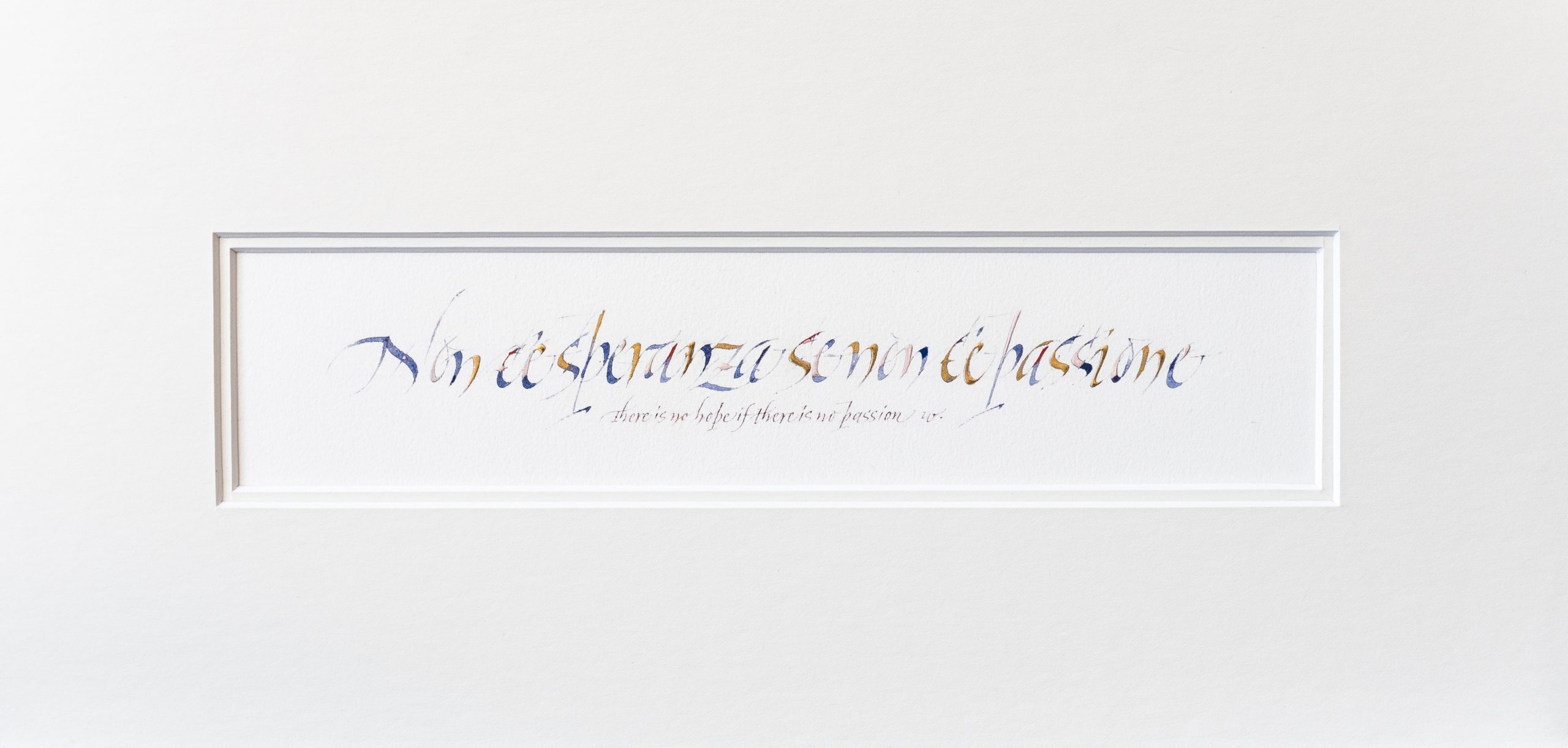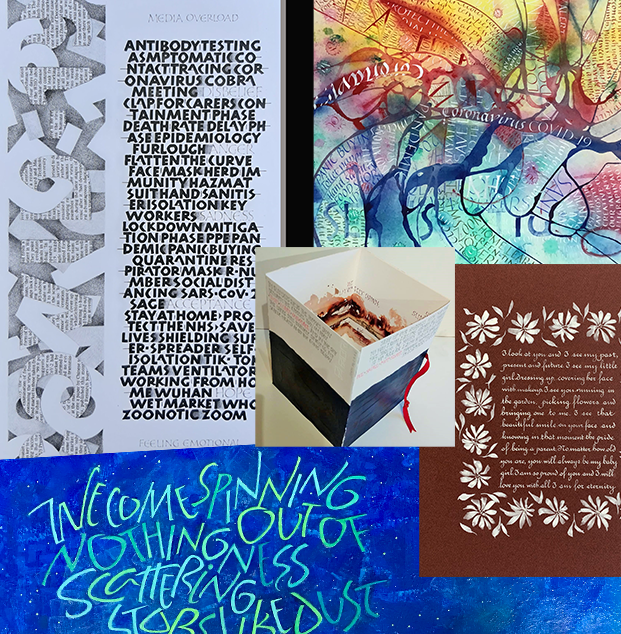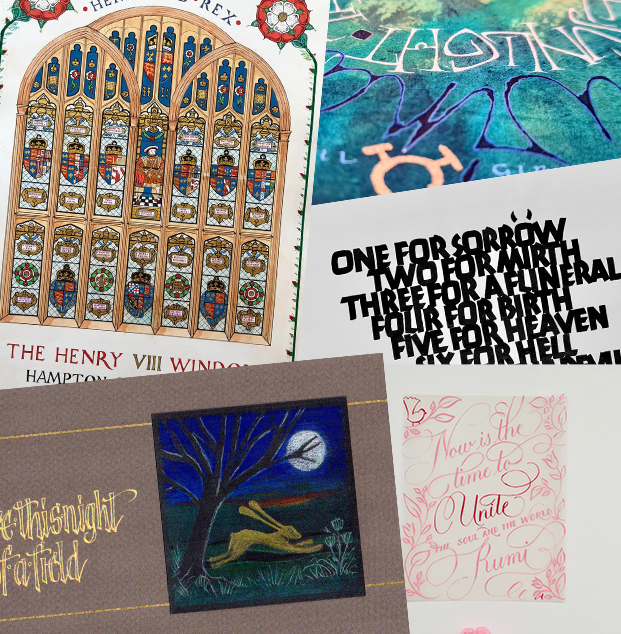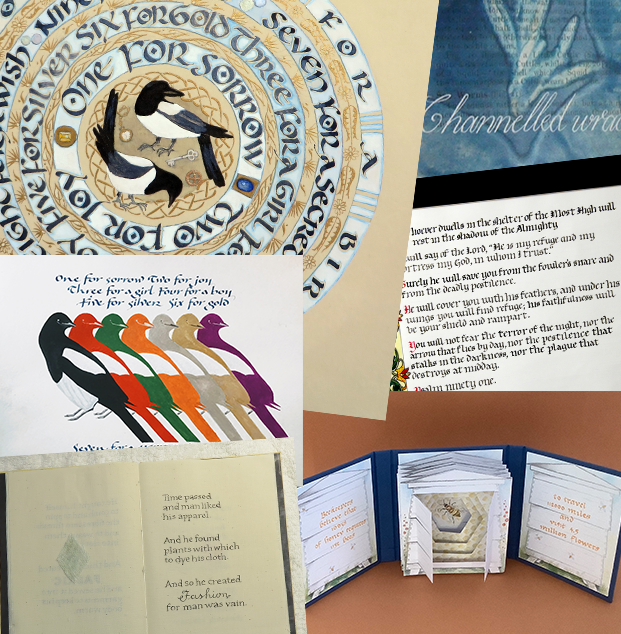 images courtesy of 2021 Art & the Letter Entrants