The Art & the Letter Exhibition is displayed each year at the CLAS Annual General Meeting day and online. All CLAS members, calligraphers and lettering artists are encouraged to enter a piece of work, regardless of their level of experience. Only one entry per person is allowed and submission is free of charge. Topics are set during summer with a closing date for submission in early February. Each entry receives a comment from a team of renowned calligraphers. A special mention and a certificate will be awarded to some of the more distinctive entries.
All participants* in the Exhibition will be automatically entered into the "Brian Walker Prize" draw, which consists of a £100 prize from the legacy of the late Brian Walker.
 * applicable only to physical exhibits, not digital entries.
Please note that both the digital and physical exhibits should be submitted to arrive either by post (physical entries) or email (digital entries) between 18-31 January 2024.
For any additional information, please contact Sarah Walker:
e-mail: artandletter@clas.co.uk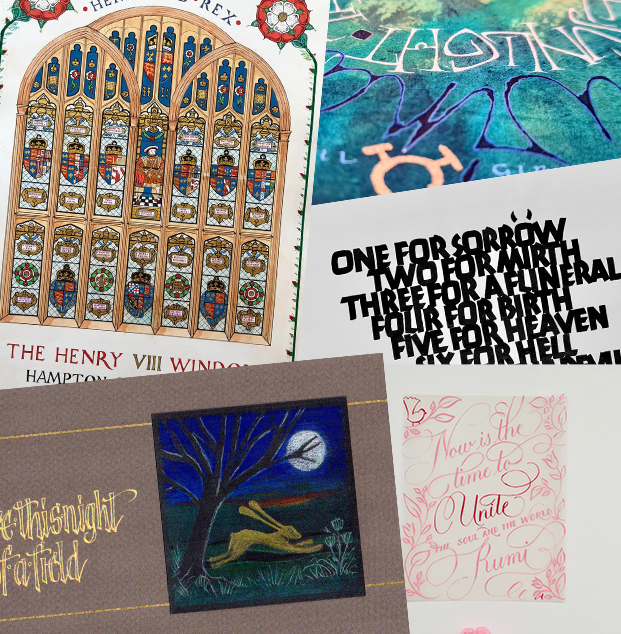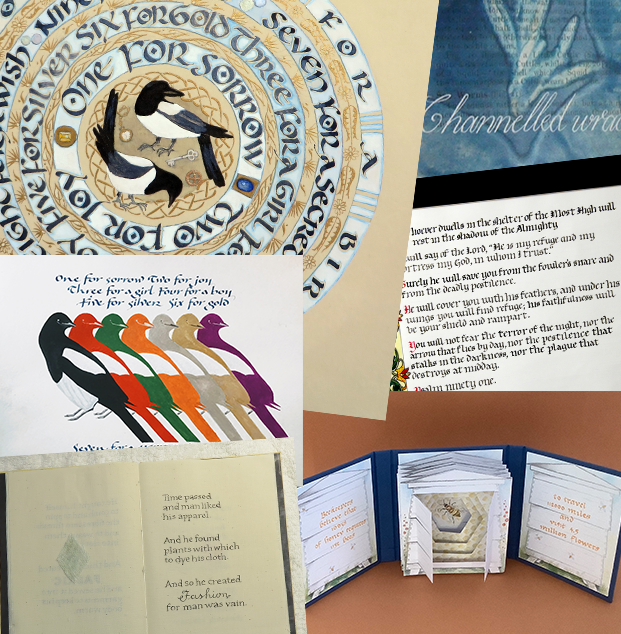 images courtesy of 2021 Art & the Letter Entrants