To view the 2021 exhibition entries, please click here 
As you will no doubt be aware, due to the ongoing situation with Covid19, the 2021 AGM is going online.  Art and The Letter will be joining the AGM online, so please do continue to work on your entries.
Here's what you need to know/do:
– Categories and most information on the Art and The Letter leaflet (attached) still applies
– We are not accepting physical entries this year
– Instead, the exhibition will be held online for 2 weeks (one week before the AGM and one week after)
– Entries should be photographed and sent as a high quality .JPG file
– You may send in several photos of the same piece of work, for example different angles/pages/detail to help show your work, but we may limit the number of images shown online
– Your entry should be sent via www.wetransfer.com to artandletter@clas.co.uk 
– Your entry should be received (as above) between 25th January and 8th February
– You need to include a paragraph with the following information: your name, your country, your experience level (beginner, more experienced, advanced, or fellow), tools and materials or techniques used, and of course the category you are entering. 
– If you have any texts that are covered by copyright law you will need to forward us permission from the copyright owner
– Awards will be given for Members Choice and The Brian Walker Prize 
– Judges commentary will accompany images online, just as they would have been at the AGM
– You do not need to be a member to enter
*********
The Art & the Letter Exhibition is shown each year as part of the Calligraphy & Lettering Arts Society's AGM Day. Every member is encouraged to enter a piece of work, no matter what their standard. The submission of a piece is free and is open to all calligraphers and lettering artists. Topics are set the previous summer for a closing date usually in early spring. Each entry receives a comment from a team of renowned calligraphers. Calligraphers whose work is thought to be really special receive a special mention and are presented with a certificate. 
Art and The Letter exhibition 2021 categories are "Art in Lockdown", "Writing in a self-made book", "TEXTiles", and "One for Sorrow". Entries must be received between 25th January and 8th February 2021. The exhibition will be held at our AGM. Full details can be found on this downloadable PDF. We look forward to receiving your entry!
Art & the Letter 2020
The exhibition this year was fantastically received at the AGM, with a variety of entries across the categories. 
Simon Daniel won the Most Technically Skilled (first image below) and Lindsay Munroe the Most Contemporary categories (second image below), Gwyneth Hibbett won the members' choice prize, and Mary Noble's name was drawn to win the Brian Walker prize.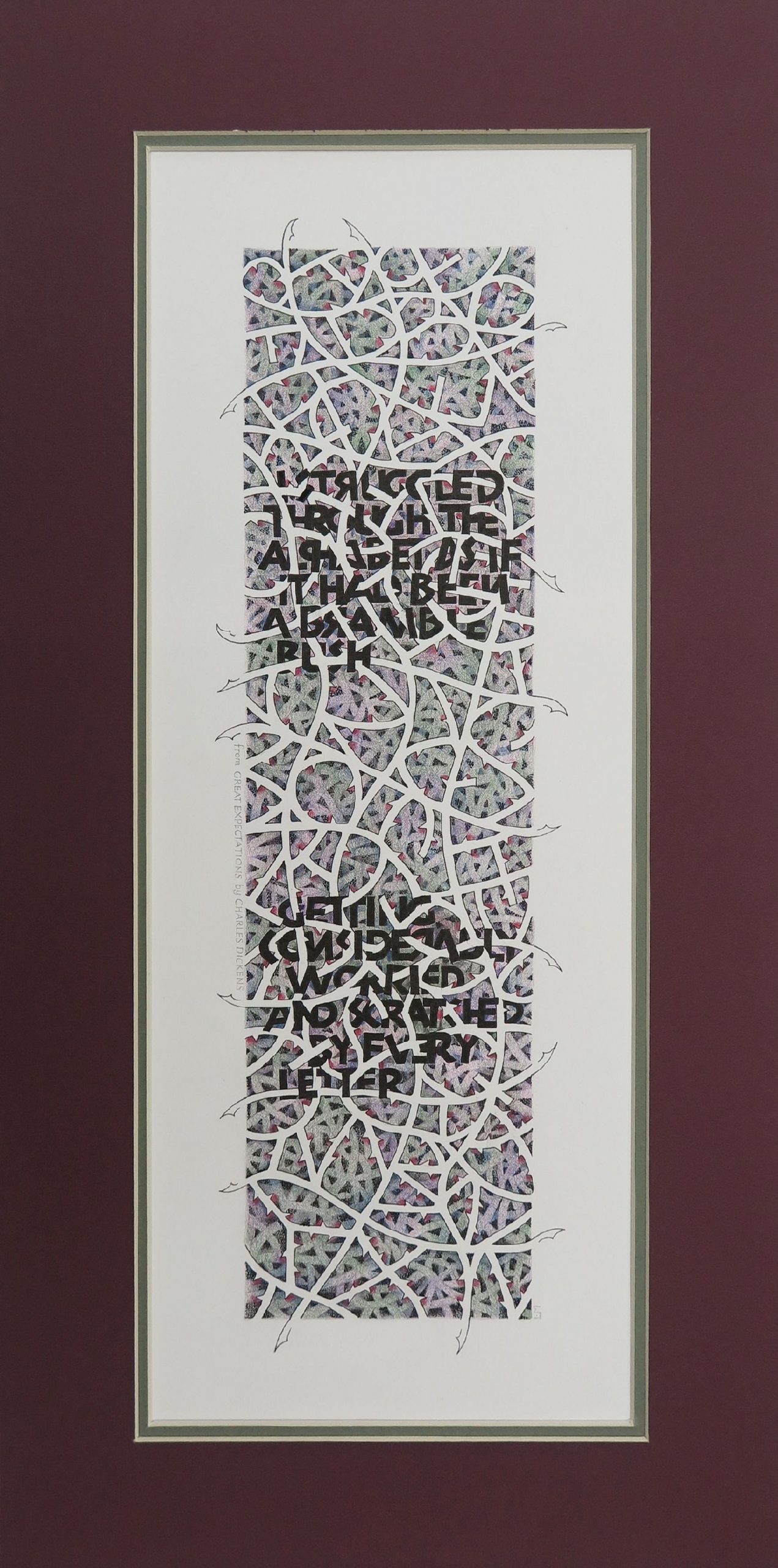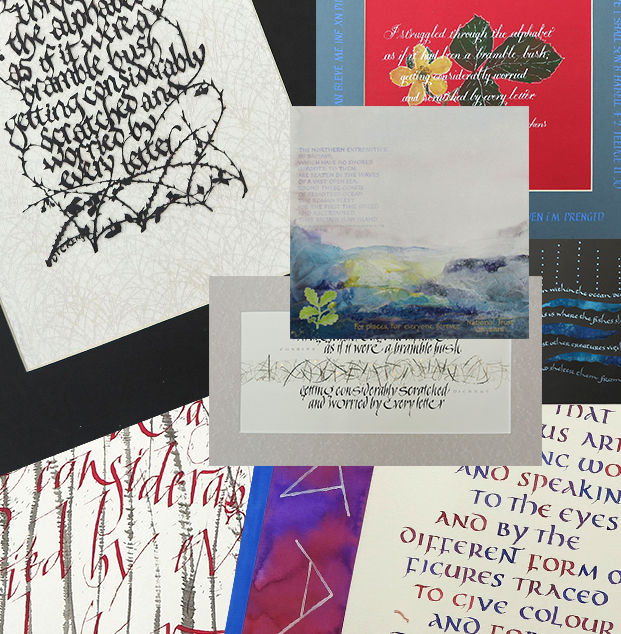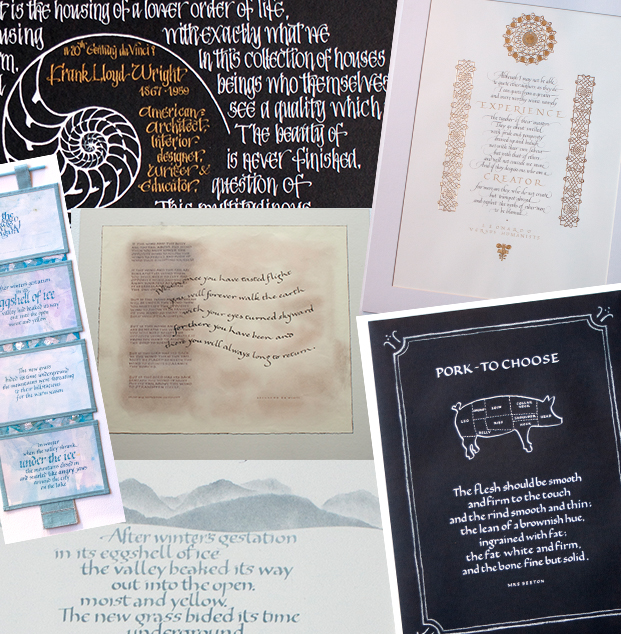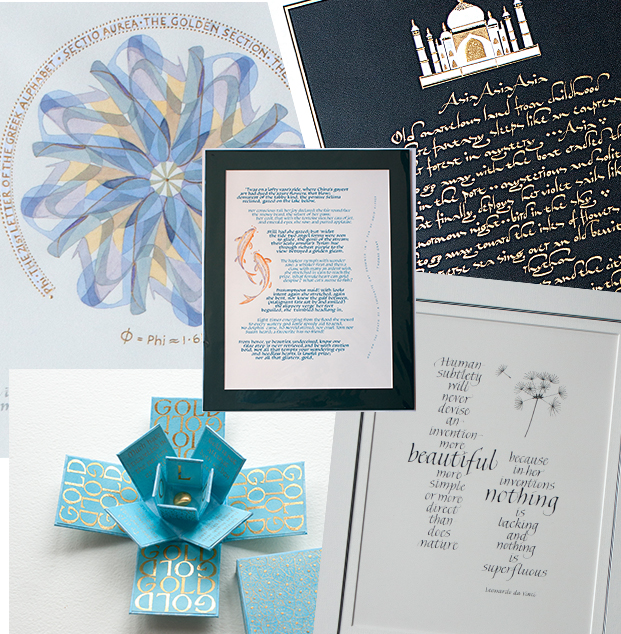 images courtesy of 2019 and 2020 Art & the Letter Winners