The Art & the Letter Exhibition is shown each year as part of the Calligraphy & Lettering Arts Society's AGM Day. Every member is encouraged to enter a piece of work, no matter what their standard. The submission of a piece is free and is open to all calligraphers and lettering artists. Topics are set the previous summer for a closing date usually in early spring. Each entry receives a comment from a team of renowned calligraphers. Calligraphers whose work is thought to be really special receive a special mention and are presented with a certificate. 
Art and The Letter exhibition 2021 categories are "Art in Lockdown", "Writing in a self-made book", "TEXTiles", and "One for Sorrow". Entries must be received between 25th January and 8th February 2021. The exhibition will be held at our AGM. Full details can be found on this downloadable PDF. We look forward to receiving your entry!
Art & the Letter 2020
The exhibition this year was fantastically received at the AGM, with a variety of entries across the categories. 
Simon Daniel won the Most Technically Skilled (first image below) and Lindsay Munroe the Most Contemporary categories (second image below), Gwyneth Hibbett won the members' choice prize, and Mary Noble's name was drawn to win the Brian Walker prize.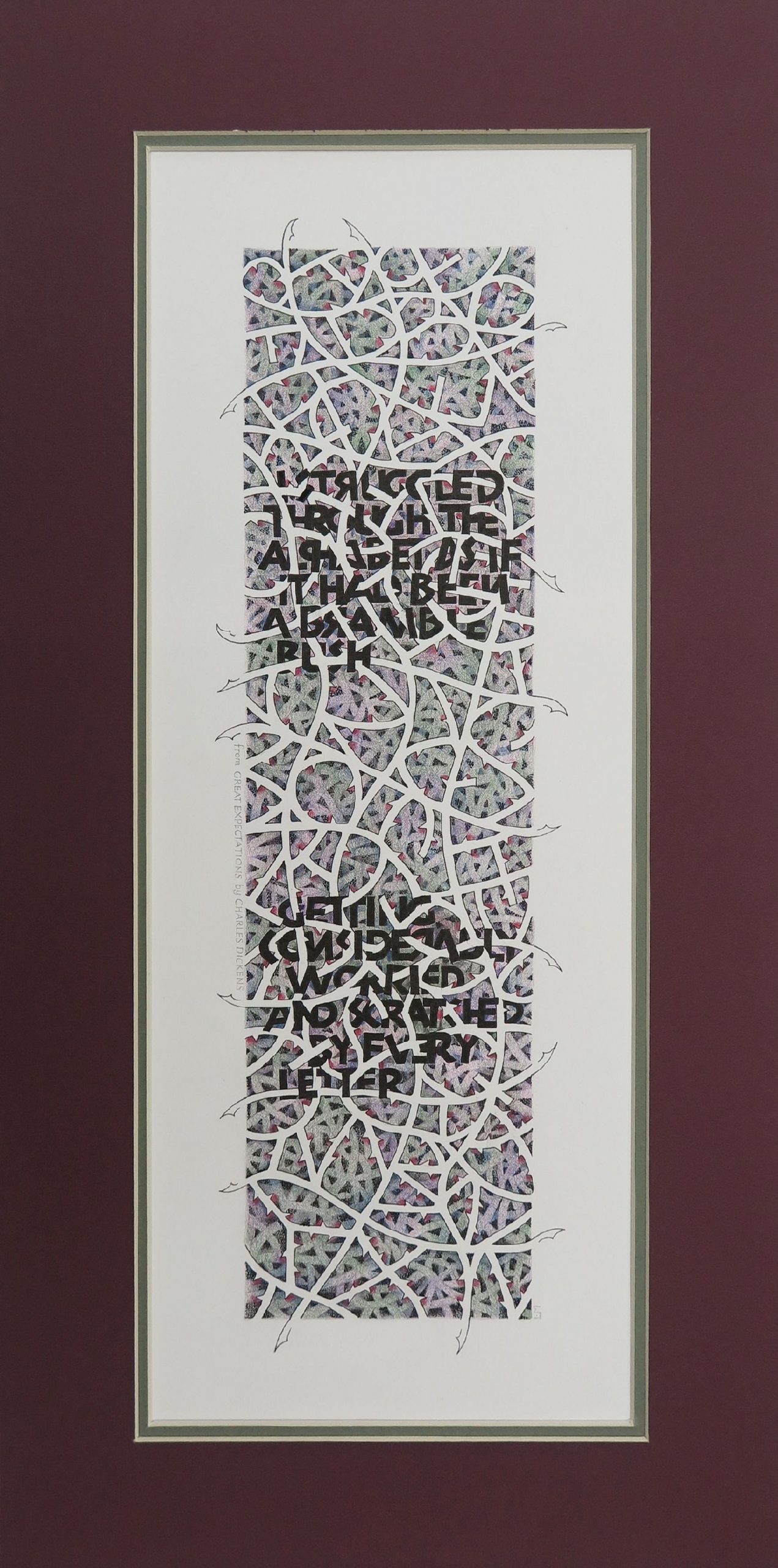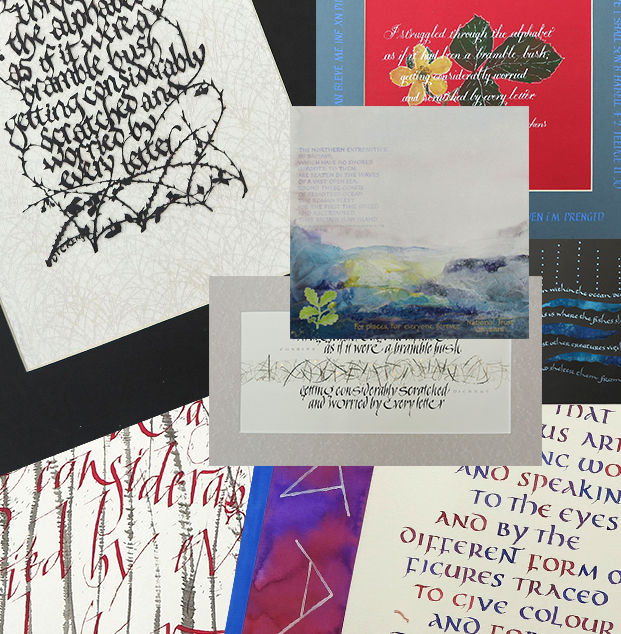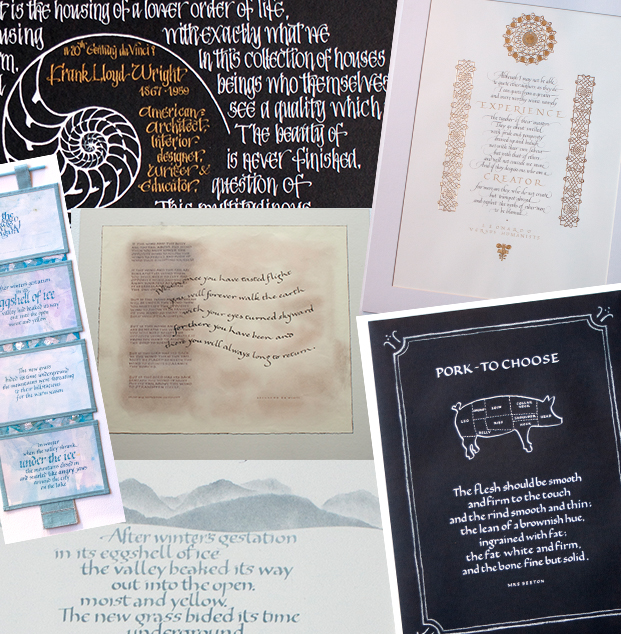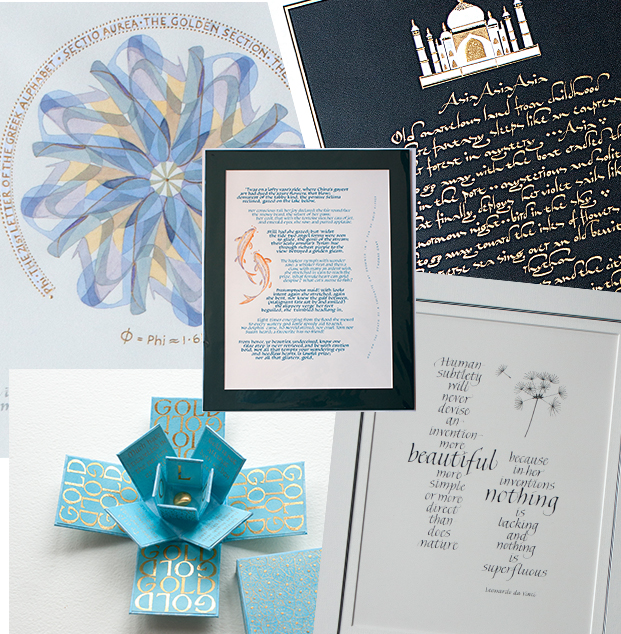 images courtesy of 2019 and 2020 Art & the Letter Winners