CLAS LiveOnline – Learn Calligraphy Online! 

These courses consist of four online sessions delivered via Zoom from renowned CLAS accredited tutors or teaching Fellows.
These courses are particularly suitable for
Beginners looking to learn or improve a script
To help you submit work for the Certificate of Calligraphy (* see below)
You don't need to be a member to take part.
 Each Course has 4 x 2-hour zoom classes, held 2 weeks apart.
They go out live mostly on Wednesdays, from 7pm to 9 pm (BST/GMT). Please check the dates before enrolling. 
Calendar 2024
Copperplate with David Simons on 10th & 24th January and 7th & 21st February 2024
Angled Pen Uncial with Liz Barrow  on (all Thursday) 11th & 25th January and 8th & 22nd February 2024
Italic Capitals with Els Van Den Steen on 17th & 31st January and 14th & 28th February 2024
Roman Capitals with Margaret Morgan on 6th & 20th March and 3rd & 17th April 2024
Pointed Pen Uncial with Vivian Lunniss on 13th & 27th March, and 10th & 24th April 2024
There is a slight increase in the fee for the LiveOnline courses for members and non-members
Each course costs £85 for members of CLAS and £110 for non-members PLEASE NOTE – On some transactions p&p is being added (£3), this should NOT be charged, so if you are charged please email webmaster@clas.co.uk and we will process a refund for you.
Please note that all courses are payable online via PayPal, but you DO NOT need a PayPal account, you simply go through the process and scroll to the bottom of the payment page (when it transfers you to PayPal) and you are given the option to pay by credit or debit card.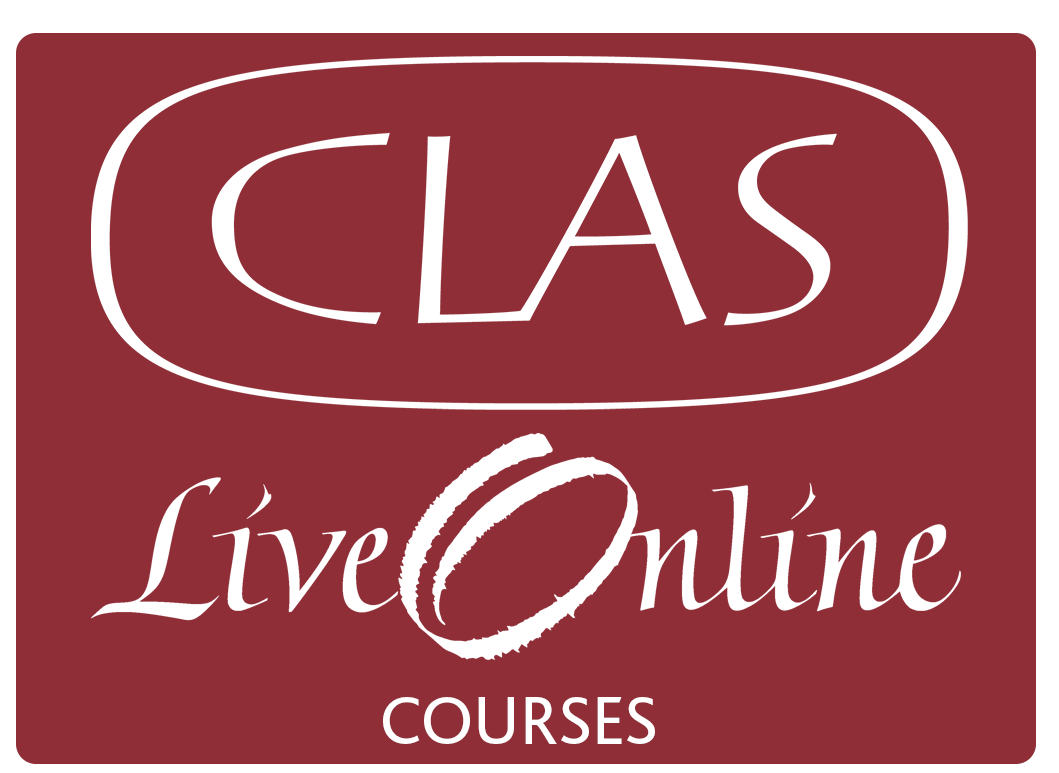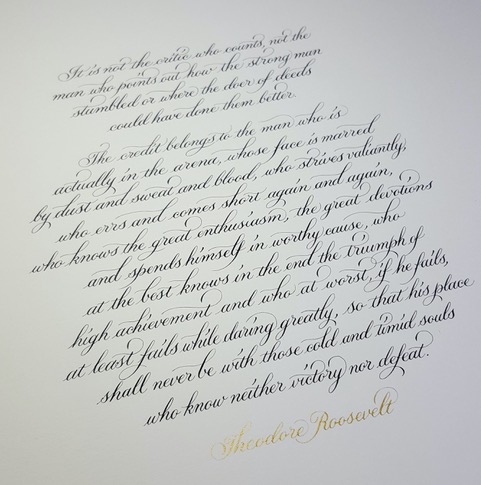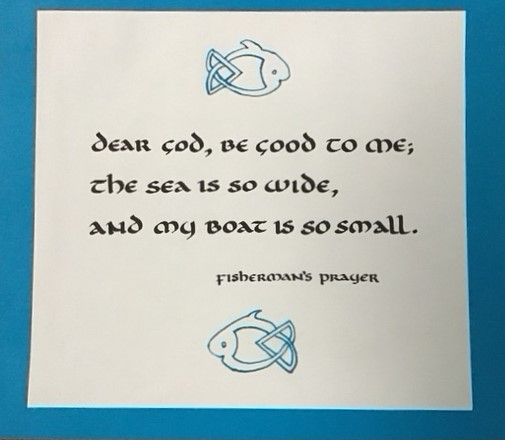 Content
All details, information on materials needed and exemplar sheets will be sent out prior to the course start.  Terms and Conditions for all courses are available here.
*

Certificate of Calligraphy
The Certificate is an opportunity to have your work assessed and to receive comments on how well you've done as well as helpful suggestions about how to improve. 
The deadlines for entering are 30th April and 30th November each year.  For more information click here.
B

eginner

guide and videos
For more information, click here to watch a user's guide to the Certificate.  You can also read answers to the most Frequently Asked Questions here.
We have a series of free video guides to help with all those pitfalls most people find when first using broad-edge pens along with suggestions about how to set up a workspace etc.  Access the videos here.
Private tuition
If you decided that you wanted to gain more from your tutor, a private arrangement can be made for tuition and feedback on a 1-to–1 basis.  It's worth a thought if you enjoy the course and would really like to push your calligraphy forward.
Any questions – or has your course sold out?
If you have any questions or if the course that you'd love to take part in has sold out, please email us at: liveonline@clas.co.uk and we will try to answer all the queries or put you on the waiting list for the next course.  This will also help us to schedule what is most popular, thank you.
user's guide to the Certificate of Calligraphy