CLAS LiveOnline courses have been developed as a way for you to access online classes designed and delivered by a CLAS accredited tutor.
The first tranche is designed to help you submit work for the Certificate of Calligraphy which is the first rung on the Ladder of Progress with CLAS. It would also be suitable for beginners looking to learn or improve the script itself and you don't need to be a member of CLAS to take part (though the courses are only £40 for members).
To begin with there are 5 courses in 4 scripts – Formal Italic, Foundational Hand, Angled-Pen Uncial, Copperplate Lower Case and Copperplate Upper Case.
Each course is 2 x 2-hour zoom classes, held 2 weeks apart.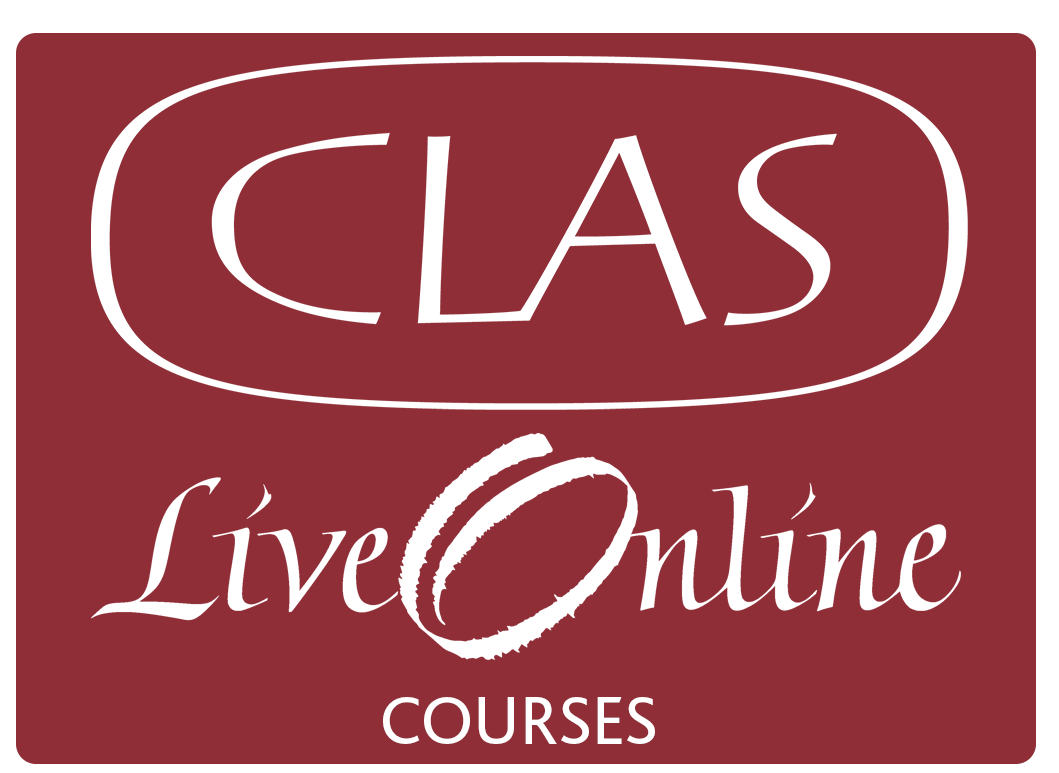 what is the Certificate of Calligraphy & why should you enter?
The Certificate is an opportunity to have your work assessed, so allowing you to see what level your work is at. There is no pass or fail, just a mark indicating your achievement and helpful suggestions on ways you could improve. You also get a certificate to proudly hang on your wall. It's a great non-stressful way of really getting to grips with a script – and you only have to enter 3 sheets of writing!
For more information on the Certificate itself and why you might think about entering it, click here to watch a users guide to the Certificate.
online CLAS(ses)
The courses we're currently offering are for Foundational Hand, Formal Italic, Angled-Pen Uncial and Copperplate (Parts 1 and 2 bookable separately for upper and lower case) and there will be a limited number of places per class to ensure that you get the best possible tutor experience. Each course is £40 for members of CLAS and £50 for non-members and are all held on Wednesday mornings from 10am to 12 noon UK time.
These are all zoom classes with live tuition from CLAS accredited tutors including Mary Noble,Vivien Lunniss, Gwyneth Hibbett and Joy Daniels. All details, information on materials needed and exemplar sheets will be sent out prior to the course. Terms and Conditions for all courses are available here. Please note that all courses are payable online via Paypal, but you DO NOT need a paypal account, you simply go through the process and scroll to the bottom of the payment page (when it transfers you to Paypal) and you are given the option to pay by credit or debit card.
top tips
For top tips on how to avoid the pitfalls that everyone finds using broad edge pens, and how to set up your workspace (no matter what size etc), then we've a series of video guides and answers to possible issues you may be having. Access the guides here. 
user's guide to the Certificate of Calligraphy
A Guide to the Certificate of Calligraphy : Foundational Hand
A Guide to the Certificate of Calligraphy : Formal Italic
A Guide to the Certificate of Calligraphy : Angled-Pen Uncial
A Guide to the Certificate of Calligraphy : Copperplate  PART 1 : Lower Case
A Guide to the Certificate of Calligraphy : Copperplate  PART 2 : Upper Case 
2 x 2-hour zoom classes:  session 1, then a 2-week gap before session 2.
The courses are designed to cover all aspects for entering the Certificate, and to answer any questions you might have (though our handy video answers a lot of those).
Once you have completed the course, if you wish to enter the Certificate, you would need to complete the entry for the Certificate independently of the course.
Deadline for entering the certificates is April 30th and November 30th. For more information on the Certificate and how to enter click here.
If you decided that you wanted to learn more from your tutor, a private arrangement can be made for tuition on a 1 to 1 basis at a set fee. Your tutor will outline all the details and how that would work during your course, but that is both optional and additional to the online course, so up to you – it does give you access to some fantastic tutors for a given fee though, so it's worth a thought if you enjoy the course and would like to really push your calligraphy forward.
session 1: outline and letterforms
Short outline of what to expect throughout the 2 classes.
An introduction to the hand of choice.
A run-through of how to write the alphabet, letter by letter.
You will not be expected to write along with the tutor, as you can view the recording after the class as many times as you like for 2 weeks
Explanation of the closed Facebook group and its use.
Short outline of the following session and suggested homework you could be doing.
session 2: developing skills for Certificate submission
General feedback from session 1 (not critiquing homework – more tips and pointers given the groups' experiences).
Outline on spacing, gaining a good rhythm
Suitable margins and common mistakes, FAQ
any questions – or has your course sold out? 
If you have any questions on this or if the course that you'd love to take part in has sold out, please email us at : liveonline@clas.co.uk and we will put you on the waiting list (if there are enough people we can start scheduling more courses sooner).