benefits for members of the Calligraphy & Lettering Arts Society
Four issues of the Edge each year – our 32-36 page colour magazine (with occasional inserts on how to write calligraphic scripts)
CLASnews – our frequent e-mail newsletter to keep you in touch with news of the calligraphy and lettering arts world, including listings for workshops, courses and events

Discounted LiveOnline courses fees

Discounted Certificate of Calligraphy entry fees

Exclusive access to the National Diploma of Calligraphy

Free entry to the CLAS annual Art & the Letter exhibition, held at the AGM day

An invitation to enter work for the CLAS Living Letters exhibitions
Discounts on calligraphy items from L Cornelissen and Son (part of the AGM attendance package) 

 
Your annual subscription runs from the month you join
Overseas members pay a surcharge to cover airmail postage
subscription rates 
UK member = £40
EU members = £45 (includes Air Mail surcharge of £5)

Overseas members (non-UK, non-EU) = £50 (includes Air Mail surcharge of £10) 

 
25% discount to all first time members and under 30s 
special offer  (limited period) to new members  
L Cornelissen and Son Ltd www.cornelissen.com offer a discount (including p+p) to new CLAS members for a set of Schmincke Calligraphy Gouache paints (Wooden box – 12 metallic tubes, 20 ml, instruction leaflet). Normal retail price £95. To take advantage of this once-in-a-lifetime offer please use the special Schmincke Calligraphy Gouache order form you receive with your joining pack.  
CLAS UK members: £68
CLAS EU members: £73
CLAS overseas members: £78
If you wish to make a donation please go to Shop Payments page.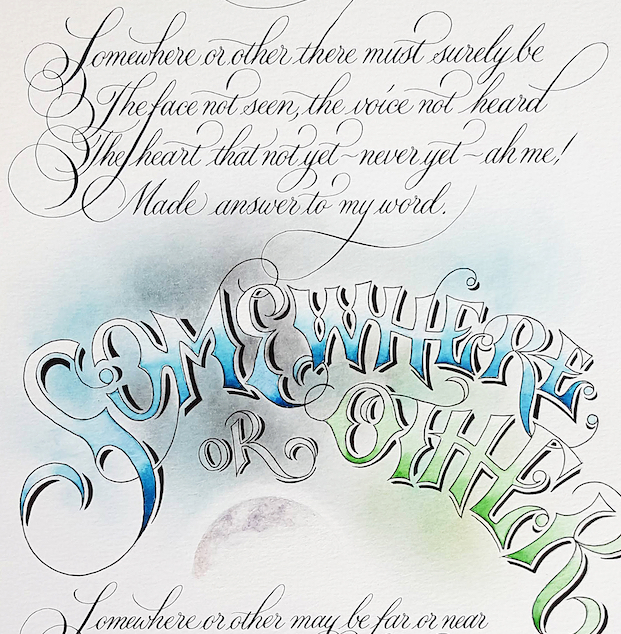 image courtesy of David Simons
new membership
Print out and complete this new membership application form.
NB: If you wish to pay by Direct debit please follow this link https://pay.gocardless.com/AL00005V23FMV8  to set up a mandate and not the instructions on the form, as we are in transition to a new system. 
renewing membership
Direct Debit –you will receive an email notification from GoCardless, please follow the instructions.

If you do not renew by direct debit then:

do a bank transfer, (CAF 40-52-40 Account 00031828)
send a cheque to the membership secretary
EU/ROW: please click here to pay using Paypal

Please include a reference with your payment, your membership number (if you know it), and your name.

For all other queries email membership@clas.co.uk
Alternatively you can write to the Membership Secretary:
  Meg Chapman
  9 Northview
  Maidstone
  Kent
  ME15 7UE